LTA PADEL NATIONAL CLUB CHAMPIONS 2019
We are proud to announce that The London Padel Centre team at Bishops Park are National Club Champions!
The recent LTA Padel National Club Championships saw the best club padel players from across the country compete against each other to win the title of National Club Champions. Over 20 clubs comprised of 200 affiliated players played some high intensity and high quality padel at the event which was hosted at David Lloyd Bushey Park, and whose team took runner up position.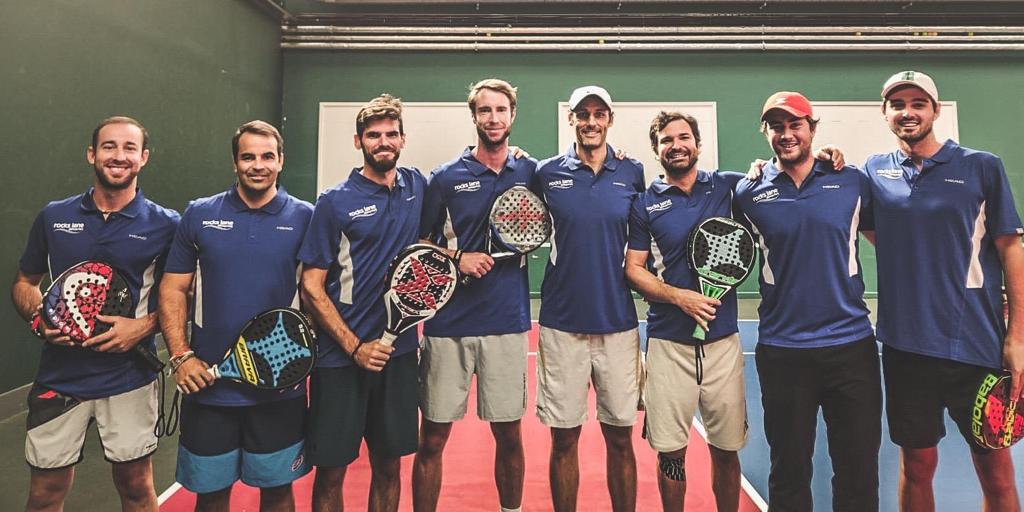 LTA Patel National Club Champions: Chris, Rafa, Alvaro, Pablo, Enrique, Javi, Richi and Diego.
This latest accolade rounds off a fantastic Summer of padel for the centre. Launched in Spring 2019 The London Padel Centre which is situated at Rocks Lane Bishops Park Centre hosts regular tournaments, leagues and coaching for juniors and adults. Chris Warren, Managing Director of Rocks Lane Multi Sports and The London Padel Centre, said: "I love that the barriers to playing padel are so low. Players of different ages and abilities can all play together and have lots of fun. It appeals to young and old, male and female, and families. Our new London Padel Centre is extremely popular, and I'm so proud of our Club players who have been awarded the title of National Club Champions! I hope their success inspires more people to try padel, and I'm looking forward to launching more padel at our Chiswick Centre in late 2019. we will install 3 more courts at the beginning of 2020, becoming the largest supplier of padel in the UK.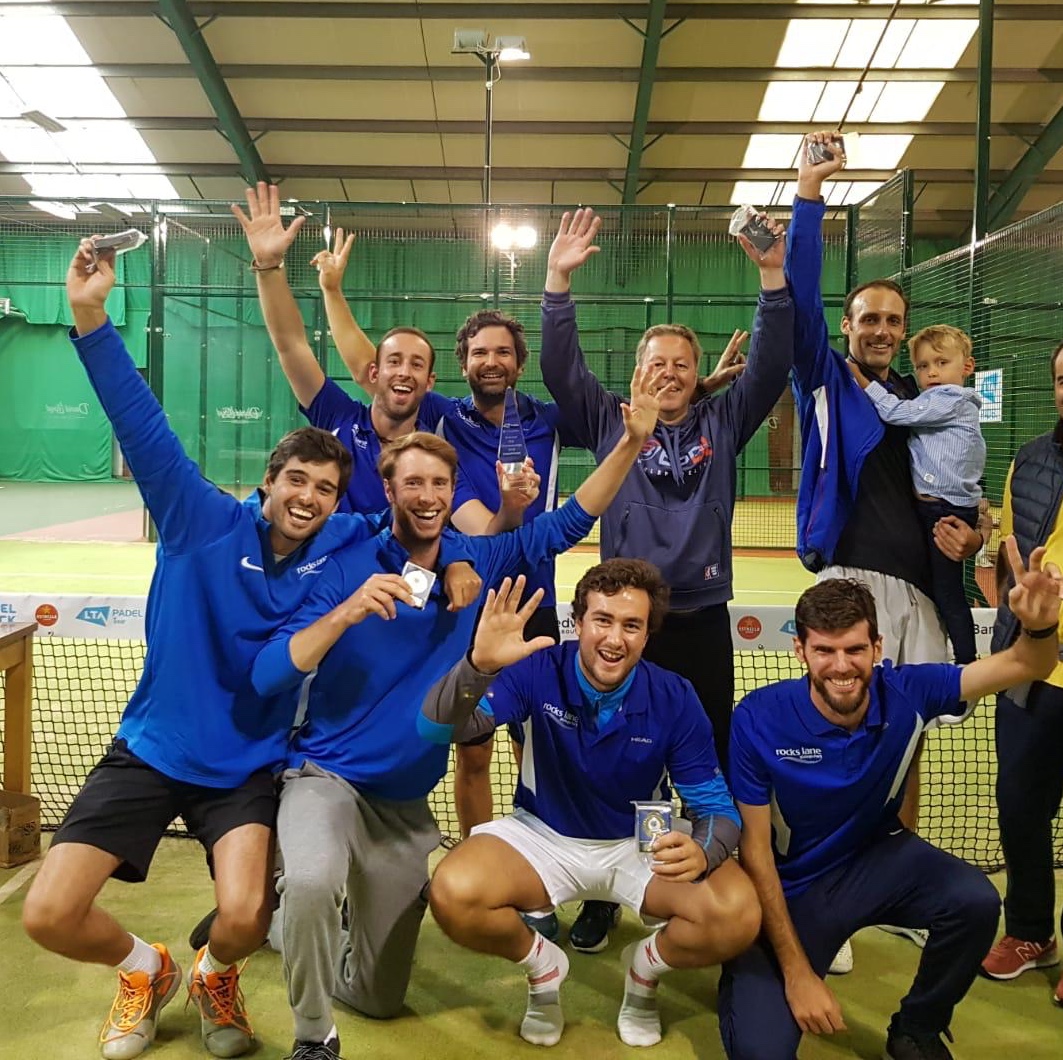 For further information about our Padel competitions, please click here.